Tuder School - April 29. 1901
Below the full photo are all blown up parts of this photo of Tuder School, located in northeastern Eastland County, Texas. If you can identify anyone in these photos please email us at sh_sixman@hotmail.com. Loddy Gailey and sisters Mary, Letha, and Pernia should be in this photo. Loddy is possibly third from left on the top row. We have identified Felix Gailey and brother Asa Gailey (Sons of Asa Nelson Gailey) as sitting on the bottom row 2nd and 3rd from the left respectively. Laura Boney Kitchens is the 5th girl from the right on the second row.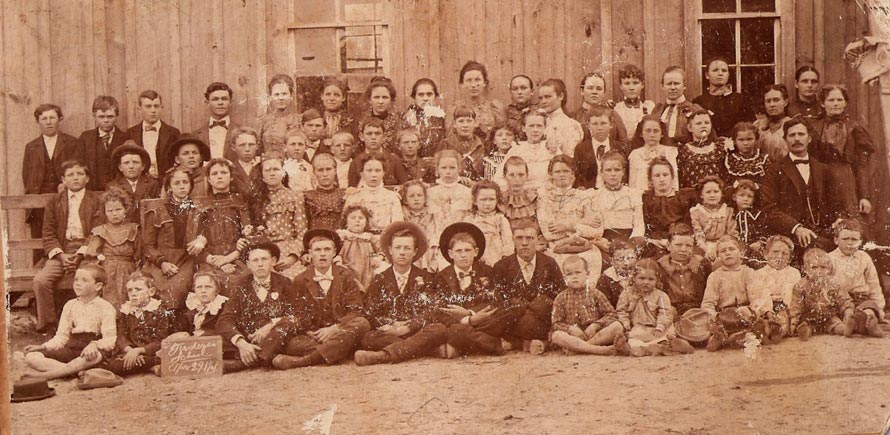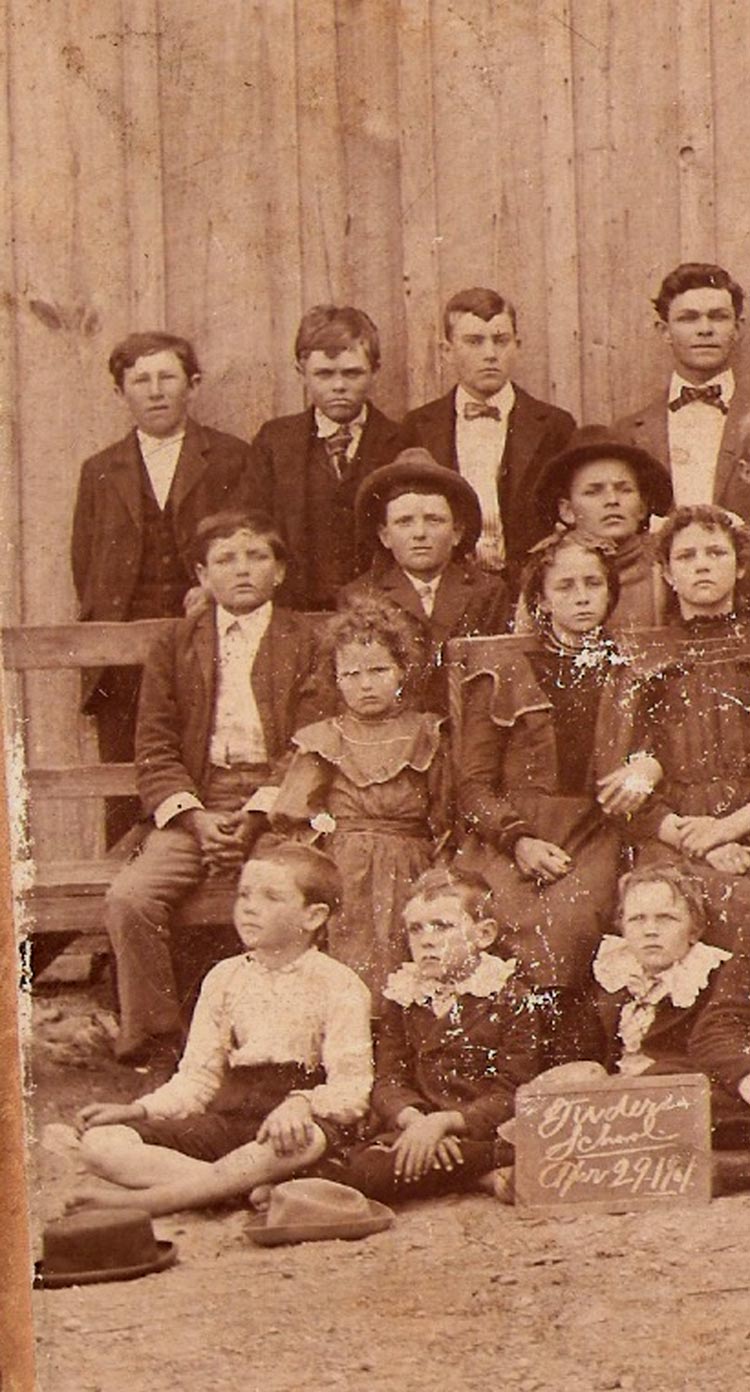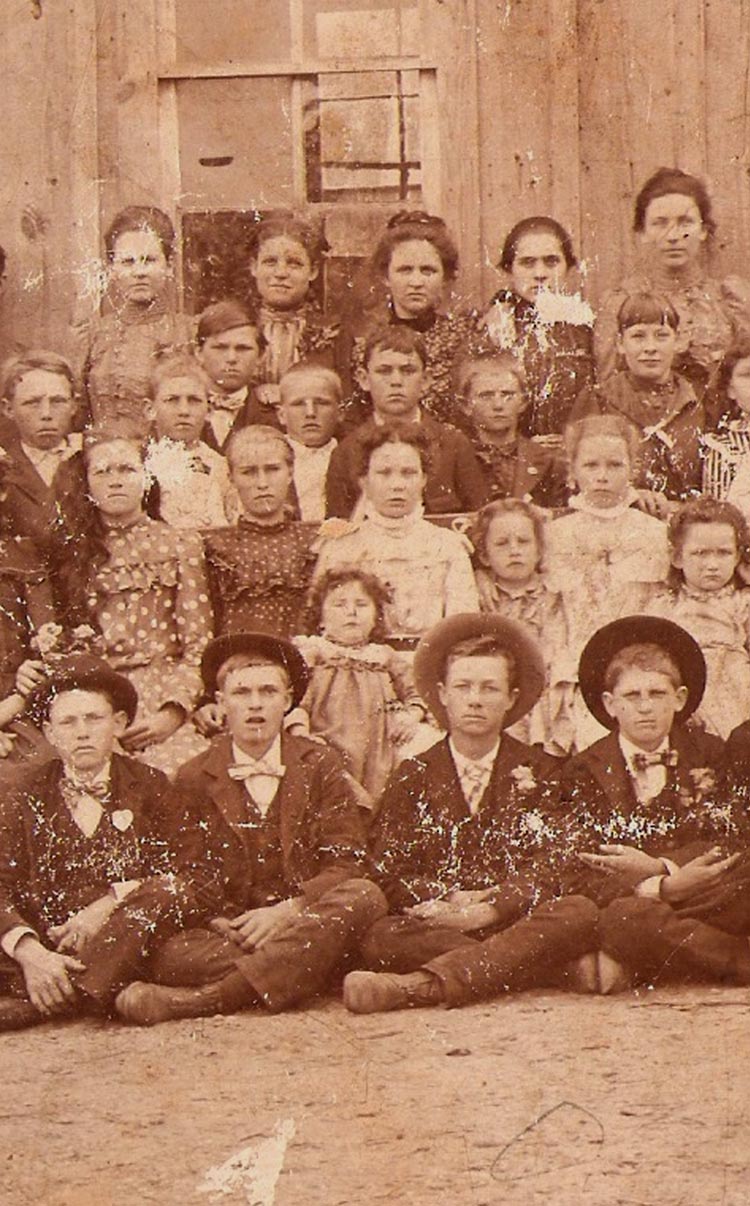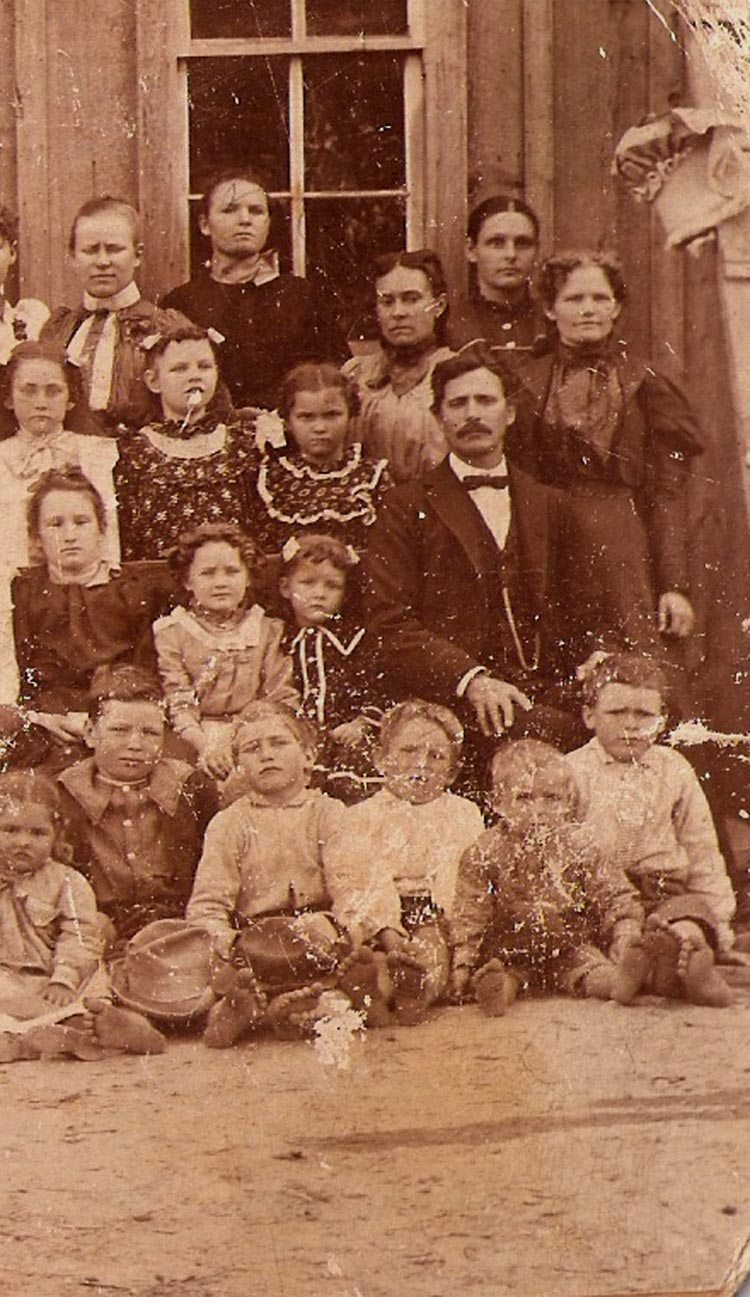 Website Created and Maintained By Shanon Hunt.
If you have anything you would like to contribute please email us at sh_sixman@hotmail.com.